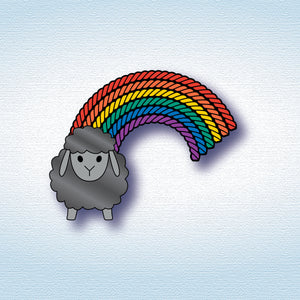 Please note: These will ship on our return from Zombie Knitpocalypse (~July 1).
10% of the proceeds from the sale of every pin goes directly towards the Ali Forney Center in New York City, an organization that works to protect LGBTQ youths from the harms of homelessness and empower them with the tools needed to live independently. For more information about the AFC or to donate directly, please visit their website.
Each pin comes on a card and is 1.25" across. The pins have two posts for added security and to make sure the pin stays in the correct orientation. All of our pins come with black rubber stoppers.